Our Team Profile
Here our team who work behind
Our mentor team has collectively over 50 years of business, training, marketing and finance experience. We are passionate about our programs - to provide knowledge to empower individuals and community. Our mentoring programs will ensure a more sustainable outcome for yourself, your family and your community.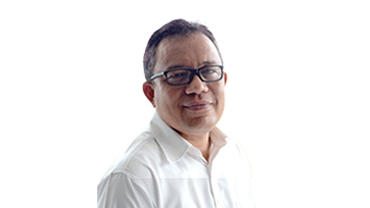 Ketut Wibawa
Senior Mentor and Community Relations Manager
Ketut Wibawa serves as a Senior Mentor and Community Relations Manager in Mentor Foundation since 2014. He obtained his Civil Engineering Bachelor's degree from Udayana University in 2000, then worked in various industries like Hospitality, Architect, Tourism, etc.
In 2015, he was trained by Global NLP Training that made him become a Professionally Certified Master Practitioner for Life Skills. Mentor Foundation gives him a chance to expand his capability in mentoring to enhance Mentor Foundation program with these new skills and capabilities.
As a Senior Mentor, he has successfully mentored more than 700 participants from various sectors such as Private school, Small and Medium Enterprise and Non-Government Organizations. He mentors with the intention of dramatically increasing profit, productivity, and the performance of people in order to be sustainable in their lives.
In 1990, he was trusted to manage his family business and successfully increased occupancy rate from 25% to 90%. He experienced how business starts until it stabilizes is something that he finds exciting and challenging. It gave him valuable knowledge to improve his mentoring and consulting skills especially for business matters and business development.
In addition to his role as a Senior Mentor, Ketut Wibawa is heavily involved in his community. As a part of Pura Panti Pasekan community, Ketut dedicates his time every month to assist in ceremony preperations, art performances, cleanliness and temple construction.
Andy Santika
Senior Mentor and Legal Counsel
Since Andy Santika joined Mentor Foundation in 2014, he has been one of the valuable Senior Mentors. His role as a Senior Mentor and Legal Counsel is in line with his degree from Faculty of Law, Udayana University majoring in Business Law. He has an experience as a Marketing Credit Officer which adds his capability in mentoring in regards to Loans and Value, The Problems of Credit and Investment topics.
Creating connections with as many people as possible is one of the things that     he learns from life. He has 380.000 followers on Instagram, he proved his capability in Social Media Marketing by getting the attentions of companies to endorse their product. He is also capable to work closely and maintains excellent communications with the people in his community.
Andy decided to be a mentor to give others useful advices when he is faced with various stories from people about their issues at school and in life. At Mentor Foundation, he works on various activities such as mentoring personal money management, consulting start up business for legal matters and assisting in community project. Among mentors, he is known as a motivational speakers.
Wahyu Febrianto
Senior Mentor and Financial Controller
Wahyu is an effective and highly organized accountant with experiences at numerous companies and non-profit industries. He has been involved in asset management and general finance business management. He obtained his Bachelor of Economics in Accounting from Udayana University in 2010.
Wahyu currently works at Mentor Foundation as a Senior Mentor and Financial Controller. He worked at PT. Sinar Sosro and Ixora Cakes. Besides working at Mentor Foundation, he also works at Yogurt Republic Indonesia and Yayasan AidHub Indonesia.
As a driven coach and mentor, Wahyu's influence has had a deep impact on his colleagues and direct report, with input to executive decisions and the ability to improve process and reduce operating cost. When consulting small and medium enterprises, he always use this ability with maximum capacity. He has an advanced skills on book keeping, balance sheet, financial reporting and tax report.
After taking course on Learning Self-Management and Purpose of Life in INSAR Learning, he also awarded with NLP Practitioner by Global NLP. This proves his competency in transferring soft skills and life skills. He also strongly believes that delivering knowledge should be fun and friendly with big smile.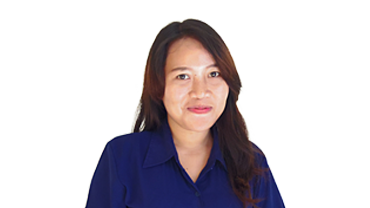 Ayu Adnyani
Junior Mentor and Administrator
Ayu Adnyani is a motivated and energetic young woman who is currently pursuing her bachelor's degree in Economic Management. She serves at Mentor Foundation as an Administration staff and got promoted to become a Junior Mentor because of her desire to share knowledge and improve herself.
With the assistance of the Senior Mentors, she has successfully mentored more than 200 participants in the last two years. She is a specialist mentor at school and women empowerment program in regards to expenses, budgeting, Asset and Liability topic.
She is actively involved in her local community at Seka Teruna Teruni Banjar Beringkit. Based on experience and knowledge obtain from Mentor Foundation, she constantly sharing knowledge with other people around her, and She sees herself as young role model for future generations.
Gary Seah
Country Manager and Senior Mentor
Gary Seah has always been passionate to share knowledge and ideas with other peers. He believes that there's always a silver lining in everyone and every situation. His main focus is to provide tools to empower people so they can help themselves and realise that they can be successful as well.
Gary has been working together with the locals in Bali and several small businesses so they become more sustainable. Understanding their current challenges and cultural mindset to improve their work ethics. He also provides one on one mentoring and presently is working with a small team of dedicated Indonesian to share the vision of reducing poverty in developing nations. The program in Bali involves re-educating individuals and business operators to apply better money saving habits towards themselves and also transfer this knowledge towards their businesses.
Gary was a trainer in Melbourne and works mostly with small-medium enterprises (SMEs). Certified as a motivational coach, Gary understands the various challenges faced by the community that Mentor Foundation supports. He is constantly researching for training materials that will appeal to a broad audience. He is a great networker and aims to inspire community groups to collaborate with Mentor Foundation to empower the growing population of millenniums. Gary is also part of the Executive team offering advice and strategy to overall operations in Bali, Indonesia.
Arsanti Samindra
Office and Program Coordinator
Graduated from Hasanuddin University on 2011 in Communication Studies, Public Relations, Arsanti become a nice communicator. Before finally joined with Mentor Foundation in 2018, she was serve in a Retail Company as a Service Quality Representative and at another Foundation. Capacity builder and program development are part of her capability therefore an experience for Women empowerment program, sustainable business for women and charity event.
At Mentor Foundation, Arsanti served as Office and Program Coordinator which focusing on Managing procedures and plan impact assessment to ensure the implementation and success of programs for individual and communities.
Bringing the best possibility to improve marginalized people and communities standard of living and leveraging their knowledge are her passion. Moreover at Mentor Foundation, she learns that there are many things we can share and giving positive impact to people around us. The Personal Money Management mentoring session has showed how financial literacy could impactful in daily life.